A 'barcode registration picture' is a machine-readable image that is black with black bars and variable width spaces. The black bars and spaces are designed and decoded in this way to reveal the exact 12/13 digit long sequence of numbers. A barcode is a machine-readable image that identifies a product quickly and accurately. It is a unique global identification system used in supply chain such as product, logistics goods, trading companies, location, documents etc. which is widely used in retail supply chain management. Most retail stores around the world use a barcode system to identify and operate products.
With the advent of industrial industrialization, products and their varieties have increased. Due to the tremendous growth of diverse products, their number and frequency of the supply chain, the task is to manually capture product information The increase in the number of products has made identification a tedious task, and so there was a need to create a system that would help in easy identification. And so in the year 1970, George J. Laure invented the Universal Bar Code system in the USA. Barcode Registration in India are using to encode product details such as product details, serial numbers and batch numbers. It is using for product identification and is widely using in supermarkets, clothing stores, malls etc. and has inherent benefits such as error elimination, cost-effectiveness, time saving and ease of managing inventory.
Types of Barcodes:
EN-13 – The international article number now the European Article Number is a 13-digit number using for barcodes in Europe, India and other countries.
UPC-A – Universal Product Code or UPC-A is a 12-digit barcode commonly using in the US, Canada, UK, Australia, Australia and New Zealand.
Data bar Barcodes – These barcodes are commonly used for fresh food products and include additional information such as batch number or expiration date and product weight.
1D Barcodes – GS1128 and ITF-14 are the most versatile 1D barcodes used to track global supply chain items. The GS1 128 barcode can carry any ID keys and additional information such as serial number, expiration date, etc. ITF-14 has a global trade item number (GTIN) and is ideal for applying to corrugated material.
2D Barcodes – These barcodes have gained popularity with the advent of online payments. Barcode Registration in Gandhi Puram can capture a lot of information and is also widely used by businesses to share websites and videos. It has about 7000 digits or 4000 characters.That can also be used to integrate data with programs such as MS Office fees, MS SQL, servers and other database files.
Usage of barcode registration: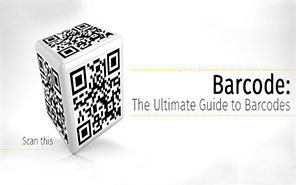 Barcode Registration in Coimbatore are used to provide unique symbols, often parallel lines and numbers that can be read by a scanner to form all product information from a database. Commercial houses use barcodes for:
Inventory Database – Large department stores with thousands of products manage their inventory through a barcode system. All stages of the production cycle from production to sales are tracking by code.
Asset Tracking – Today all businesses account for a large share of IT assets, and so the barcode system is using for asset tagging and tracking in asset software.
Tracking returns – The barcode system used to track returns, especially in the online shopping world. Barcodes can also link to invoices to facilitate tracking of payments from customers.
Advantage of barcode registration:
Our barcode registration service is completely optional
However, there are several benefits to registering your barcodes online. Registration makes your product visible on some cell phone app scanners – Barcode registration some cell phone app scanners (such as the Zebra app) support product information when a product barcode will scan. Click here for more information on barcode scanning applications.
Registration Increase your product's Internet profile
Barcode registration in Singanallur will increase the product's Internet profile so that product information will appear when searching for a barcode on Google or any other search engine. This makes it easier for retailers and customers to find your company and product information.
Registration helps prevent the theft or accidental misuse of your barcode numbers
As you have additional proof that they are yours. If a barcode is register on an Internet database, it can persuade people to use the barcode number illegally on sites like Amazon. If a quick internet search tells a person that a barcode number is in use, they will be less likely to use the barcode. While people cannot use legally sell barcode numbers, if they are using illegally, it is an additional hassle for the legal owner of the barcode number to follow it. This can be easily ignore with barcode registration.
Registration helps prove that your barcode is valid and legitimate
Registration helps a few unwanted retailers who still think GS1's database has all the answers – you can point them to this independent database where your barcodes are Reportedly, the evidence is yours, and valid and legitimate.It can save time and unnecessary frustration with some retailers.
Time Optimized Inventory
All the information of the products captured in the barcode registration in Sulur facilitates the movement of the products. And eliminates the hassle through the supply chain.
Time Saving
Barcode registration saves a lot of time. Using a barcode reader, the code can scan, and details obtained.
Accurate and fast billing
The information attached to the barcode is all automated and accurate.And it helps in making good and efficient decisions.
Unique and Global Identity
The barcoding system facilitates globally recognized unique identities.so there will be no two products that will have the same code.
Procedure for barcode registration:
The steps involved are:
Fill out the application
Upload all relevant documents
Select the type and number of barcodes required
Confirm all the details
Pay the applicable fees
Track the status of barcode registration in Ramanathapuram
Documents for barcode registration
Barcode allocation request letter
Entity's PAN card
A copy of the dated balance sheet
Certificate of GST / VAT registration
Certificate of Investment / Partnership Deed
Memorandum of Association / Articles of Association
A copy of the cancelled check
What are the Types of Barcode Registration and their Usage?